Go digital with us!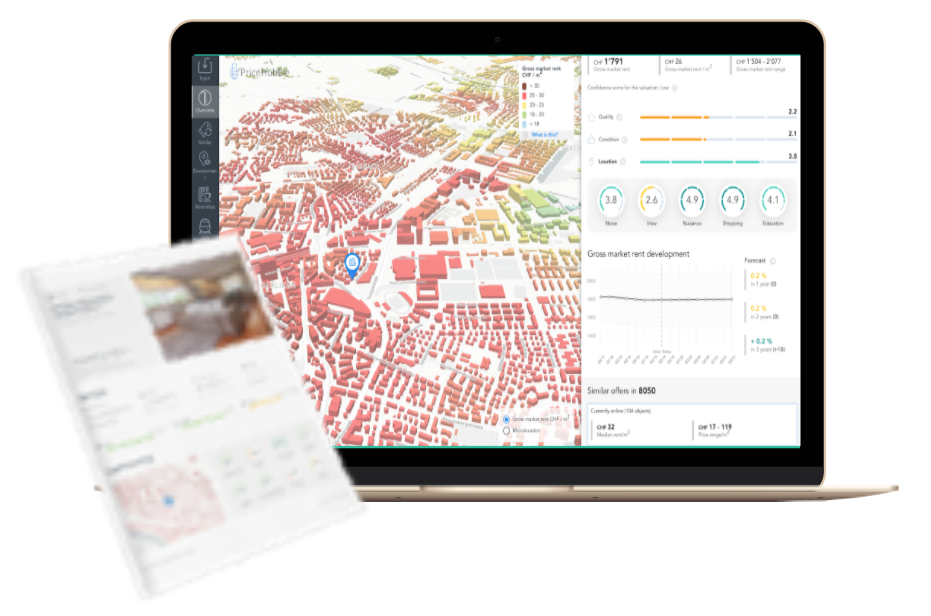 We support you
To make qualitative consulting preparation with only mouse click

Convey complicated content in a simple language

To perform more personal and effective consultations with PriceHubble quality

Share valuation content in a very user-friendly way with owners or potential buyers. Via dossier PDF or link.
We help you reach your prospects and mandates earlier, convert more effectively and retain them longer.
"Our Vision: Become the globally dominating data and AI-driven product leader for the Real Estate and Finance industry"


Please don't hesitate to talk to us about your product and your individual goals with it, or if you have questions about any other PriceHubble product, simply reach out to us!
Use the blue button on the bottom right to submit an inquiry. We will get back to you as soon as possible!
🌼
Best regards from Zurich, Paris, Berlin, Vienna, Tokyo, Prague and Amsterdam
Your Customer Success Team