In order to add units (apartments) click on "Create unit"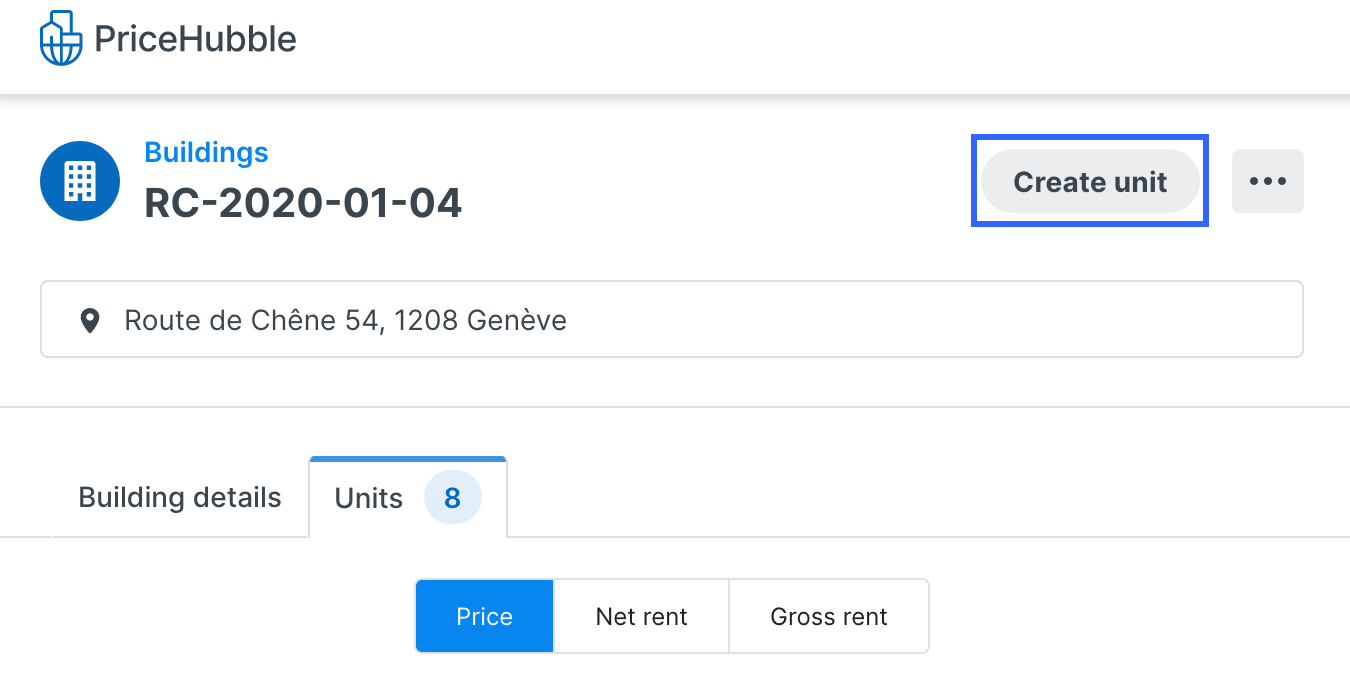 Then, you can fill all relevant fields and click on "Create Unit" and the unit will figure on the building that you created. Then you will be available to get a Price and Rent pricing per unit.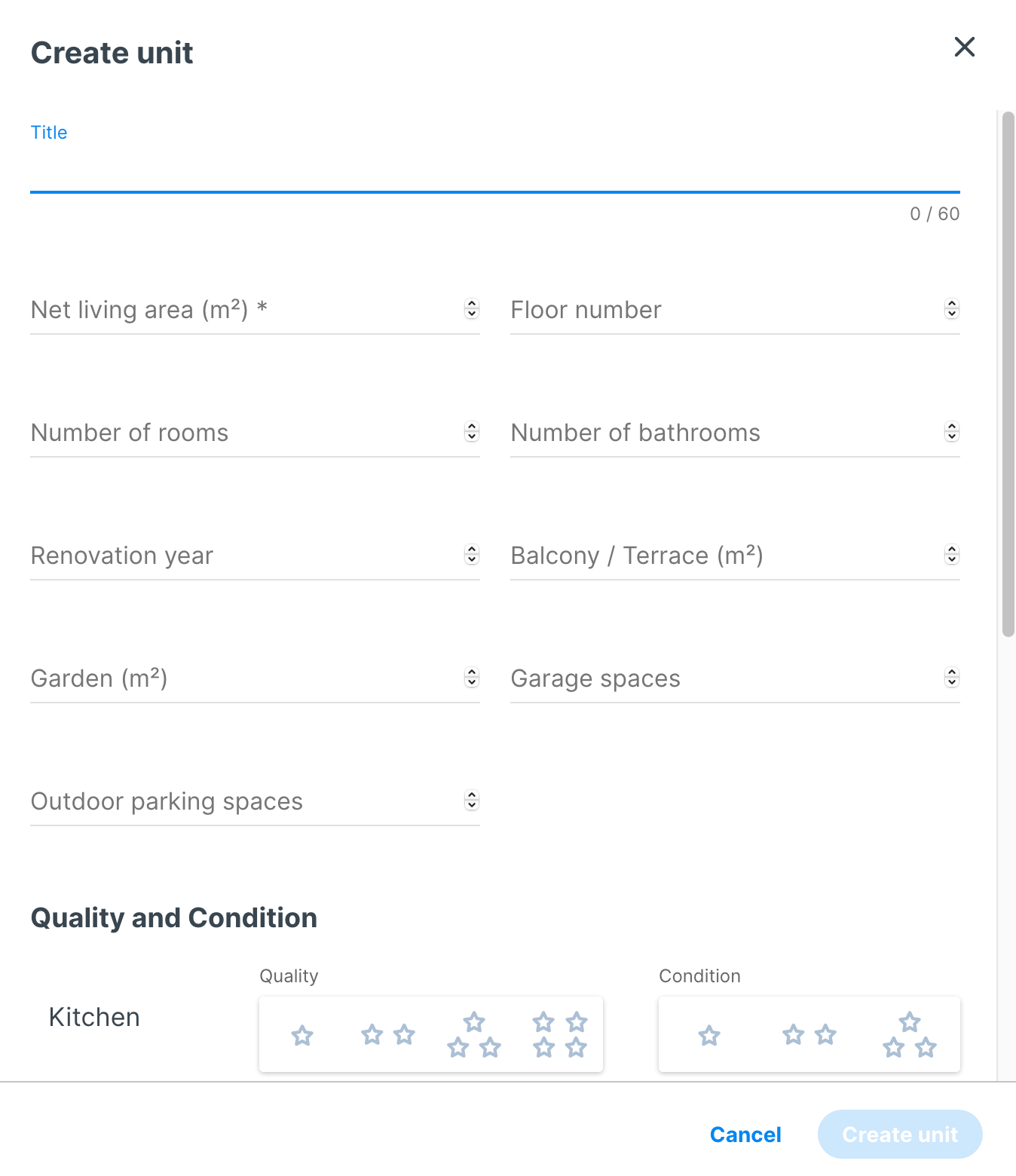 Net living area: Size = areas to the living room, kitchen, bathroom and toilet, hallways, storage rooms in the apartment, heated conservatories, 50 percent unheated conservatories, balconies and terraces usually around 25 percent, bases 1 -2 meters high, such as under the eaves 50 percent.
Number of rooms: Only living rooms without hall, bathroom, kitchen, storage room, etc. - A half-room is also possible.
Bathroom: Full bathroom, i.e. at least shower or bath (no guest toilet).
Balcony / terrace (m2): Record the actual area.
Garden (m2): Record the actual area.
Garage space: Underground parking space or masonry garage, ≤ 2
How to add units with an Excel template ? please follow this instruction on this link here.
🌼
Best regards from Zurich, Paris, Berlin, Vienna, Tokyo and Amsterdam
Your Customer Success Team