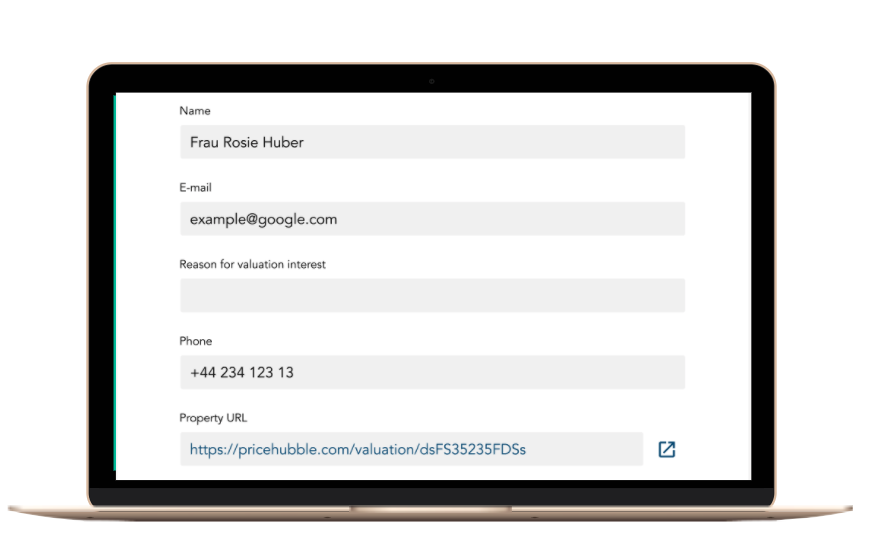 Lead Generator (Lead Fisher) is a full automated service to make a first indicative valuation of their property.
We support you with
Earlier contact with customers

More traffic, more leads and more new business

More effective marketing campaigns and reduced costs

Optimized user flow for best conversion

Simple integration into your website -

no development needed
Implement the colors in line with your corporate brand identity
Easy workflow
You will receive an email for every new lead, which contains all the property details entered by the lead. The lead on the other side, receives an email including the Price range and all the additional information you decide to add in in your answer email.
Optional: emails include a link to a live property report in Dash which is optionally valid for 1 day, 2 weeks, 2 months or 1 year.